Map Unavailable
Date/Time
Date(s) - 18/11/2017 - 25/11/2017
2:00 pm - 4:00 pm
Brush Pen Calligraphy Workshop
Description: This is 2 days Brush Pen calligraphy workshop aimed to introduce calligraphy to newcomers, on this workshop you will learn basics of calligraphy and how to do it.
1st day – Introduction, theory, practice,lower case alphabeth
2nd day- work on mistakes, upper case alphabeth,practice and how to move on by yourself. 
---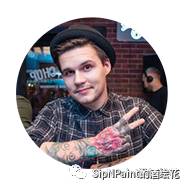 Artist: K-real 
        K-real is a lettering and Calligraphy artist,who seeks perfection in every single one of his artworks, in 5 years experience of working with letters he developed a variety of original scripts and his own style in Calligraphy and helped many of his students to become a Calligraphy artist.
---
Time: 2-4pm, Saturday, November 18/ 25 th.
adress: South Shaanxi lu 368, 3rd floor. 
Sip & Paint art studio.  
Price: The full price for two days is 400rmb
Bring a friend and both get 50 rmb off
---
Welcome to consult
Booking:
1. Tel/WeChat : 13301724011
2. Email: info@sip-n-paint.com
3. Website:www.sip-n-paint.com
Prepay:(After booking confirmed)
1. WeChat :13301724011 or ID:sipnpaintsh
2. ALIPAY:8481125@qq.com
NOTICE:
1. If any customers can not be in accordance with the registration time class, please contact us before 1 day to amend the class time.
2. Due to the number of materials, if the customer didn't cancel on time, the cost will not be refunded, but you can advance friends to attend the class.
Bookings
Bookings are closed for this event.